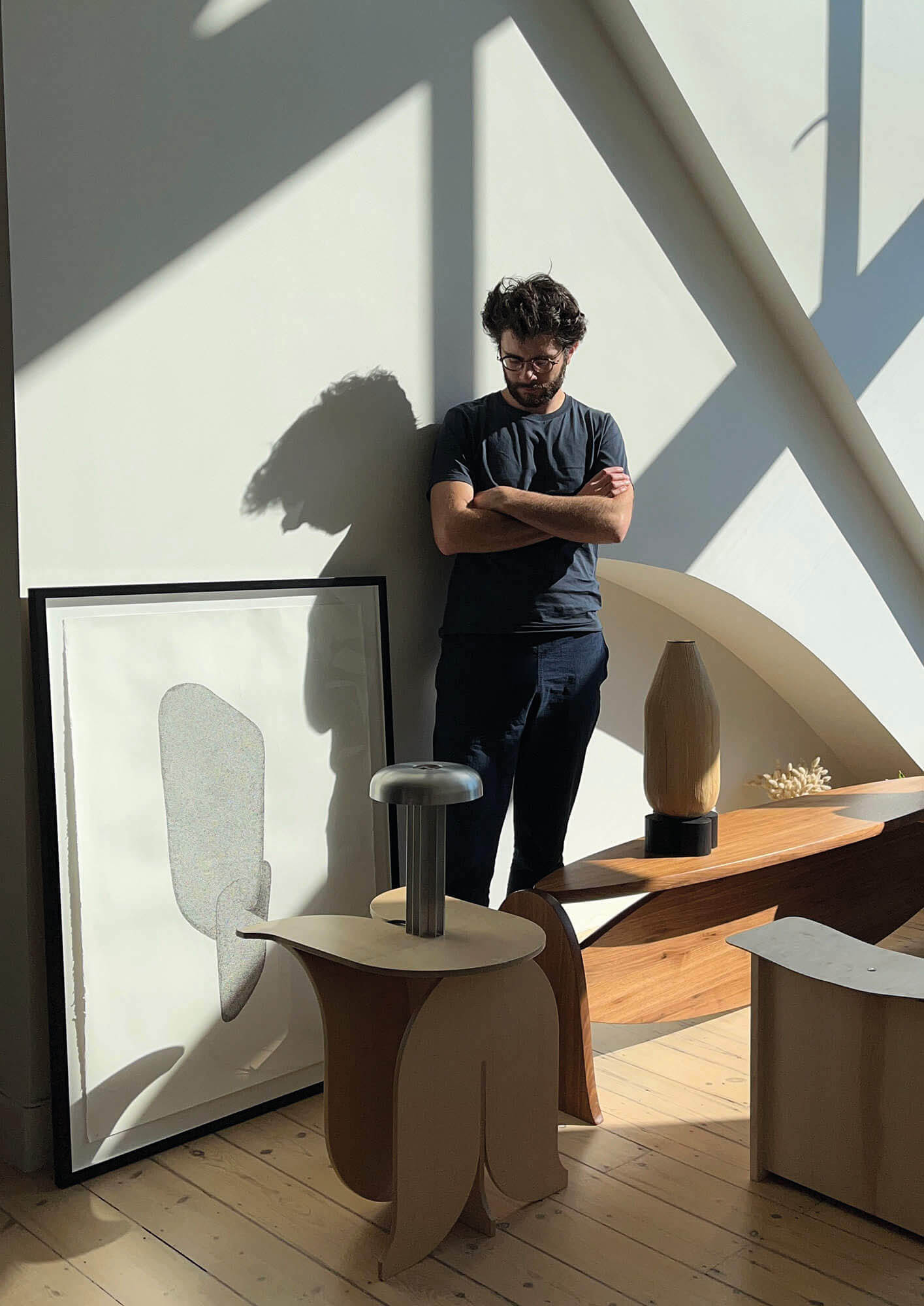 Thibault Huguet was born in 1989 in Roanne in department of Loire (France). After graduating from the Saint-Etienne Higher School of Art and Design with a Master in industrial design, he worked for six year with renowned agencies.
In 2020, he created his studio. Today he works between Paris and Brussels for several brands, such as Cartier, Paco Rabanne, or Mydriaz Paris.
In parallel, he develops his own creations, in collaboration with craftsmen. He draws his inspiration on various fields such as shipbuilding and aeronautics, or sometimes more remote from the design, such as archeology. His creations combine craft know-how and industrial design constraints, which intertwine and mutually enrich each other to create a unique production. He pays particular attention to the detail and design of his products.